My name is Faye
I have recently graduated from The University of Lincoln with a Masters degree after a background in sports coaching and rehabilitation. I still coach and play my sport of tennis regularly. Musculoskeletal Physiotherapy has always been my passion, especially physical activity for health and exercise rehabilitation. I spend my week covering clinics in the north of the county in Horncastle and Caistor.
---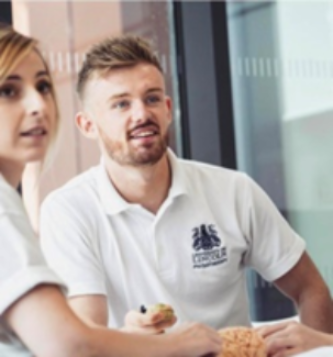 My name is Mat
I work as Physiotherapist in a clinical setting with the NHS and in Football, sharing my week between both. I specialise in musculoskeletal physiotherapy in the community setting. I enjoy playing football, going to the gym and playing golf with friends. I have a keen interest in exercise and how this can be used to support physical and mental health.
---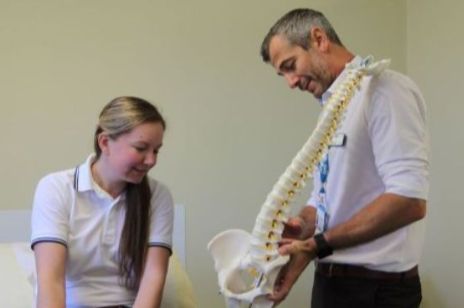 My name is Jonathan
I have worked for the NHS over 15 years, specialising in musculoskeletal (MSK) physiotherapy. My week is split between the role of MSK clinical team lead for Lincolnshire community health service (LCHS) and working as a first contact practitioner in Lincoln's Marina hub. I have a keen interest in physical activity, fitness and enjoy running and tending to my allotment.
---
My name is Liz
I have worked in the NHS for over 20 years, with the last 13 years working as a Musculoskeletal Physiotherapist. I am currently working as a First Contact Physiotherapist for Lincolnshire Community Health Services. I love my job and enjoy the satisfaction of helping a wide variety of patient's within a community health setting . My Speciality is treating patients suffering from Musculoskeletal problems, helping and supporting them to recover. I have extended skills in injection therapy and non-medical prescribing which complement and enhance my current Physiotherapy role. I love being with my family & friends and enjoy a holiday or two.
---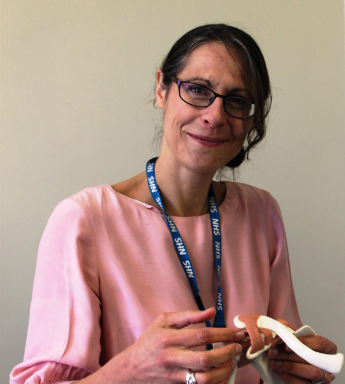 My name is Emma
I have been a physiotherapist in the NHS for over 20 years treating musculoskeletal (MSK) problems. I lead the team of First Contact Musculoskeletal Practitioners across the County, working to deliver this service in the Grantham area. I am very passionate about my role, which I juggle around a busy family life, yoga, swimming and running.
---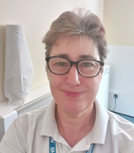 My name is Debbie
I have worked for the different guises of LCHS for the past 30+ years, finally specialising in MSK Physiotherapy, and now as Clinical Team Lead. Over the years I have developed a special interest in people. In my spare time, I enjoy walking, bird-watching, and people-watching in coffee shops.
---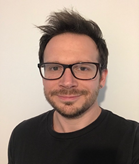 My name is Phil
I work as a First Contact Practitioner at Vine House Surgery in Grantham and The Sidings Practice in Boston. I have worked in the NHS and private setting as a Physiotherapist for over 12 years with a specialism in Musculoskeletal care. I have extended skills in Injection Therapy and Non-Medical prescribing and have a keen interest in functional neurology, looking at how to treat musculoskeletal conditions from the perspective of understanding and integrating the nervous system. I like to practice Yoga in my spare time and cook, especially Italian food!
---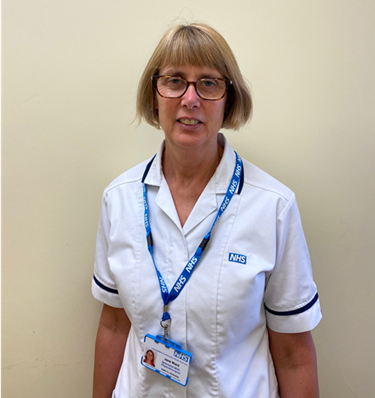 My name is Jane
I have been a physiotherapist for 30+ years working in both the NHS and private practice. I specialise in musculoskeletal problems and work at Horncastle Memorial Hospital and Welton Family Health centre. I love all sport, play golf and cycle regularly.
---
My name is Dan
My early training and work involved treating sports injuries in both recreational and elite athletes. I subsequently qualified as a physiotherapist in order to help a wider range of people with varying pains and complaints, which I am fortunate to do in my current role as a Senior Musculoskeletal Physiotherapist for LCHS. I am particularly interested in lower limb tendon rehabilitation and the role of mental health in pain and functional restrictions. Outside of work you'll usually find me running or cycling, either competitively or just to the nearest café/pub